Come visit us and see what we are creating each day. 
Lonnie Garner is currently a senior designer at Adrenaline Agency in Atlanta. His clients include The Coca-Cola Company, Aflac, NBA, PGA, PGA Tour, NCAA and HEB.  He has a degree in Fine Arts and Communication from the American Academy of Art. To view his work go to his website.
Come See What We Are Creating
We are proud to be located in the heart of Jackson Ward. As our area continues to revitalize and grow, we will continue to develop and create the desserts our neighborhood loves.
This is where we create our cakes, pies, tarts and other delicious treats for our customers' enjoyment.
Our choices are always changing, so come by and see what we have to offer each day.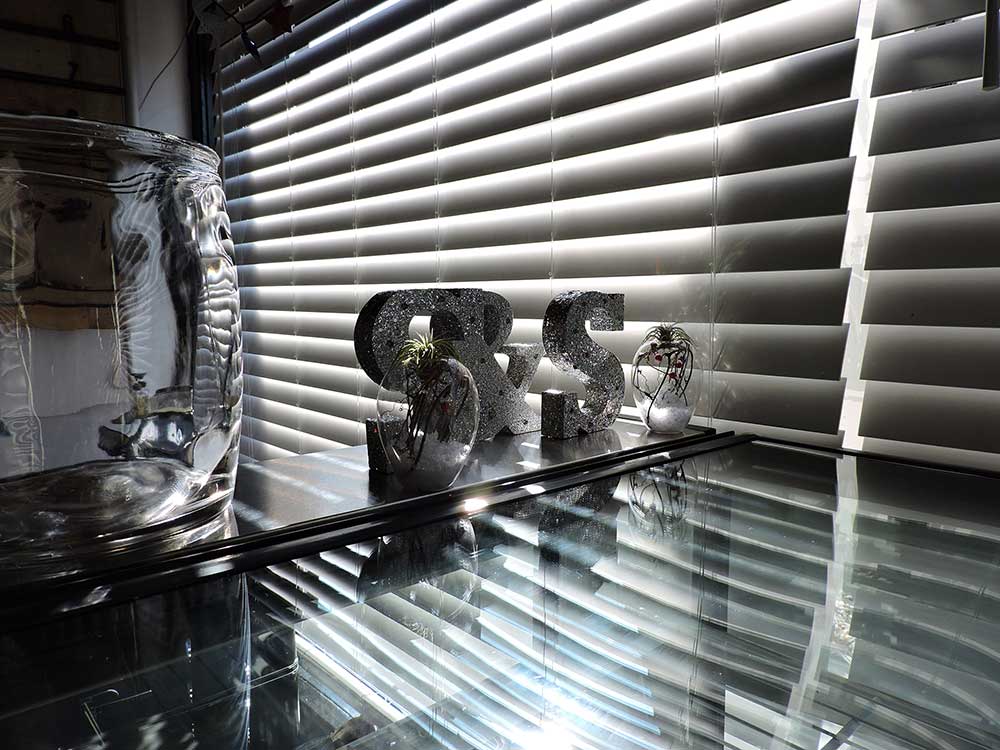 Sugar and Salt Bakery now has a shop with fresh baked goodies every day. We are open Tuesday through Saturday from 10am to 4pm. Stop in and pick up some treats and coffee, too!​
From petit fours to elaborate cakes, Sugar and Salt, a bakery serving the Richmond area, has focused on providing quality custom confections constructed specifically for each client.
Our Area Of Expertise
Our overall designs are simple and elegant, or complex yet fun, incorporating sugar frosted fruit, fresh cut flowers, white chocolate curls and detailing.
Custom Creations
Sugar and Salt is a baker serving the Richmond, Henrico, Hanover and Chesterfield areas. Sugar and Salt's pastry chefs pride themselves on the quality and freshness of our creations, putting great care into constructing each to your specifications. Our overall designs are simple and elegant, or complex yet fun.
Catering
Have a large company party, sales meeting or event? Hosting friends or family from out of town? Or just want to make an impact or say thank you to your customers or employees? Let Sugar and Salt say it with sweets! Contact us and let us help you plan your event!
Quality Products
Sugar and Salt Bakery can create anything you can imagine. This page shows just a small sample of our many delicious creations. Take a look at our Gallery and be inspired or contact us and we can create your vision together.
For Orders & Inquiries Drop Us a Line
"Sugar & Salt made cakes and cake pops for me that were over the top delicious and visually amazing!!! They are the best!!!"