Become The Sweet Tooth Master
Cakes, Cookies, Desserts – Anything you can imagine!
We All Love Cookies!
Especially big gooey bundles of joy!  Our cookies are loaded with specialty chocolates, nuts and more.
We offer a variety of flavors, so its best to try them all.
Available Options:
$27 per dozen
Not all cookies are available in store.
Any of the options listed can be pre ordered.
Chocolate Chip – milk's best friend
Peanut Butter Chip – peanut buttery and delicious
Oatmeal Raisin – packed full of plump raisins and oats, a healthy option
Heath Bar Crunch – chunks of crunchy English toffee
Kitchen Sink – everything wonderful-all packed into a cookie
Snickerdoodle – fluffy cinnamon sugar cookie
Linzer – hazelnut butter cookie with a raspberry jam filling ($30/dozen)
Sugar- classic sugar crunch
$33 per dozen
Not all bar options are available in store.
To place a  dessert order, click here!
Lemon Bars  – a zesty bar with a sweet crunch
Brownies – a delicious fudgy bar topped with a silky ganache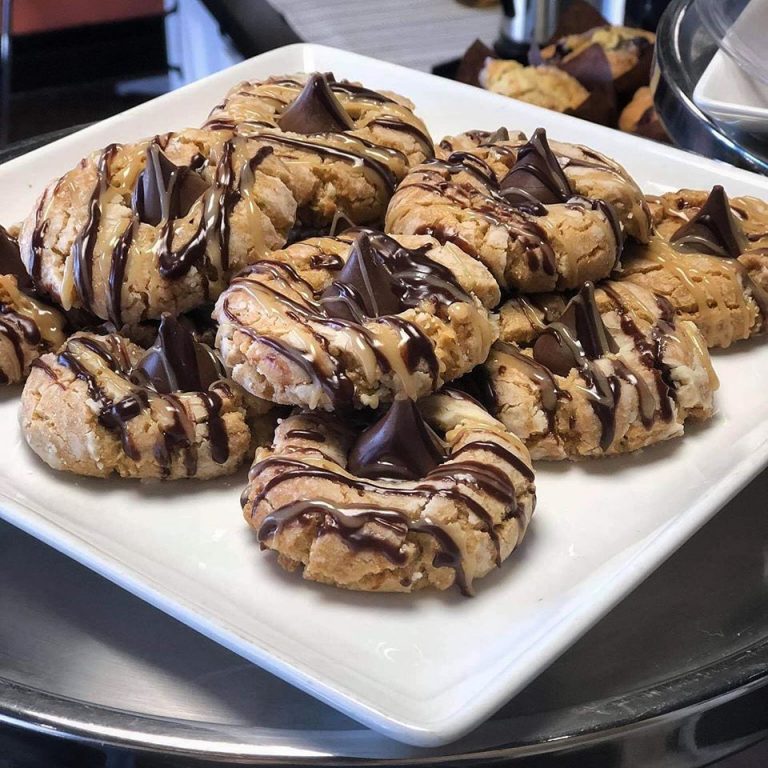 Sugar & Salt creates some of the most delicious and unique pies. The secret is in our classic butter flaky crust. Our pies are 9″ deep dish, but if you are feeling personal, we also have individual 4″ tarts.
Classic Apple Pie – $30
Crisp granny smith apples with cinnamon and streusel topping.
Cherry Pie – $30
Red bing cherries with a lattice crust
Blueberry Pie – $30
Fresh blueberries with a touch of citrus
Peach Crumble Pie – $30
Brown sugared Peaches with streusel topping
Strawberry Rhubarb Pie – $30 (seasonal)
Ripened strawberries with tart rhubarb
Mixed Berry Pie – $30 (seasonal)
Summer's best strawberries, blackberries, blueberries and raspberries
Key Lime Pie – $25
Nellie & Joe's famous key west lime juice with a sweet graham cracker crust.
Lemon Meringue Pie – $30
Sweet lemon custard with a fluffy meringue and shortbread crust
Chocolate Cream Pie – $30
Silky dark chocolate custard with fresh whipped cream and a chocolate cookie crust
Banana Cream Pie – $30
Fresh bananas layered in vanilla custard topped with piles of fresh whipped cream
Coconut Cream – $30
Toasted coconut cream custard mounded with fresh whipped cream
Specialty and Seasonal Pies
Pecan Pie – $30
Classic caramel filling with toasty pecans
Bourbon Chocolate Pecan Pie – $32
Pecans, dark chocolate, and a shot of bourbon
Pumpkin Pie – $30
Classic pumpkin pie filling with fall spices
Peanut Butter Pie – $30
Smooth and creamy peanut butter filling with a chocolate cookie crust
Shortbread crust with a sweet passionfruit (or) lemon custard, topped with fresh seasonal fruit.
8″ – $32
10″ – $38
12″ – $44
Cake, cake, cake, and it doesn't even have to be your birthday! Our cakes are perfect for any occasion, try one today.
Sugar & Salt specializes in fresh and quality custom-designed wedding cakes in the Richmond area.